We are very grateful for the support we get, and wish to say thank you to the businesses, organizations and individuals, who in the past year have supported the work of the Council, thus helped making Denmark a more bathing safe country.
Your company can also make a difference!
Please contact Mr Svend Hedegaard for more information.
Cell phone: 3025 1663 or mail: vasb@onqrfvxxreurq.qx
Who supports the Council:
Ministry of Justice
Falck
DGI
The Danish Pool Inspector Association
The Danish Swimming Technical Association
Danish Emergency Management Agency
Gribskov Municipality
Halsnaes Municipality
Elsignore Municipality
Den Nordsjaellandske Kystlivredningstjeneste (life guard association, North Zealand)
In addition, membership contingent from a number of organizations, municipalities, public swimming pools, private individuals and companies, including: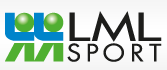 Your support helps to ensure that the Council is able to continue their work with security in and around water.
A big thank you to all of you, who supports the Council's work.